Artesian Springs is located on Vancouver Island and serves Vancouver Island. We bottle our water from our wells in the Cowichan Valley, downstream from a confined aquifer in a protected forest area. The richness and diversity of this ecosystem provides water that is unprecedented in its quality and purity, and we are dedicated to giving our local customers the opportunity to understand the benefits of an artesian spring "well-to-table" experience.

We love and cherish Vancouver Island. We are water purveyors for the Island. Our company exists to allow local people (as well as animals) to experience the unmatched potential of our Island's own rich, diverse, non-manipulated ecosystems to produce living water for the health and benefit of all life.
Our local 70km radius service area runs north to Nanaimo and south to Victoria and Sooke.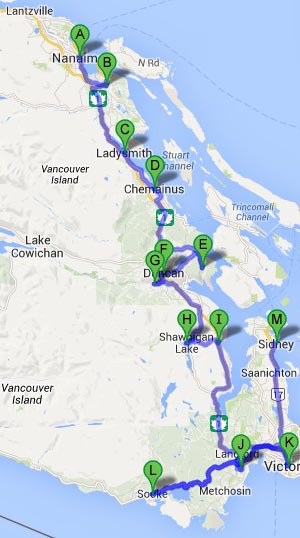 For more information about the health benefits of Artesian Springs water, please see our Alkaline and Spring pages. Learn from the experiences of our local customers on our Testimonials page.